LOW VOLTAGE TOUCHLESS BUTTONS, SENSORS AND DIMMERS
Touchless buttons and sensors use the same sensor technology as line voltage products but are powered by low voltage source. Low voltage sensors and buttons are not intended to switch any load directly, but rather provide low voltage analog or digital signals, that can be used as a way to control low voltage lighting, home automation systems or similar.
Touchless button is intended to be fitted into a standard wallbox and covered by any type of switch plate, whereas touchles sensors have no specific mounting purpose and can be used behind almost any surface.

Universal low voltage LED dimmers can dim all 12V-24V lamps, LED strips and halogen lamps, including all MR16, MR11 and G4 LED lamps.
AS 24-R TOUCHLESS BUTTON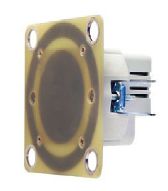 Touchless buttons can fit into a standard wallbox annd are covered by a switchplate. They come with wide varity of low voltage output signals, and can be used as an input device for home automation systems, opening doors, raising blinde etc.
Product details >
SEM/SEZ series TOUCHLESS SENSORS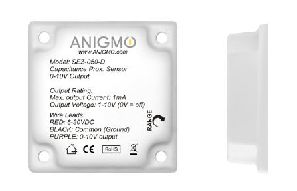 Touchless sensors have similar functionality as Touchless buttons but have different means of mounting. They come in different sizes with different ranges and can also be used as an input device.
Product details >
DMS series LOW VOLTAGE LED DIMMERS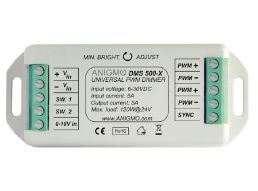 Low voltage LED dimmers can be controlled by Touchless buttons, touchless sensors or by any mechanical button. It can be also controlled by potenciometer or 0-10V control voltage. It can dimm virtually any low voltage source on the market.
Product details >