TOUCHLESS SWITCHES AND DIMMERS FOR LINE VOLTAGE LIGHTING
Touchless wall mounted switches are the most sophisticated way to control line voltage lighting. Here you select a product, then go to design option to select a decorative switch plate. Any product goes with any type of switch plate.

Line voltage products are intended for use in classical installation, where wiring, switches and lamps are connected to Line voltage (240V AC).
All Anigmo Line voltage products are intended as a direct replacement for regular, mechanical light switches and dimmers and can be retrofitted in any line voltage installation or used in a new installation using standard wallboxes.
AE 2400-R TOUCHLESS SWITCH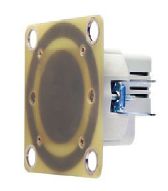 Touchless light switch can be used to switch any load up to 10A. The switch requires a neutral connection and has no minimum load. It comes in two verisons, on/off and momentary.
Product details >
AD 300 TOUCHLESS DIMMER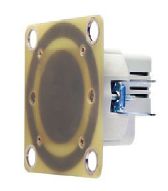 Universal dimmer for dimmable line voltage LED, CFL and incandescent (halogen) lamps. Replaces existing switches and dimmers.
It operates in two distinctive modes, selected by wiring the device. One mode is for dimming LED and CFL and needs neutral wire, another for dimming incandescent and halogen lights.
Product details >
AE-S TOUCHLESS REMOTE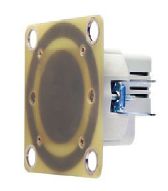 This unit can only be used in combination with touchless switch or touchless dimmer and not as a stand anlone unit. The function it performs depends on the master and extends same functionality to the remote unit.
Product details >