LOW VOLTAGE LED DIMMERS
Universal low voltage LED dimmers can dim all 12V-24V lamps, LED strips and halogen lamps, including all MR16, MR11 and G4 LED lamps.

Unlike most dimmers on the market they include number of safety features, such as short circuit, overcurrent and over temperature protection. This makes them ideal for use in marine environment such as ships, boats, yachts, sailboats and boat homes.
DMS series LOW VOLTAGE LED DIMMERS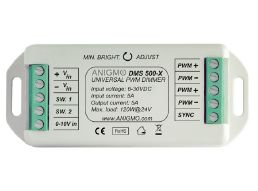 Low voltage LED dimmers can dimm virtually any low voltage light source on the market. It includes superiar protection features against common wiring/lamp malfunctions that can protect the installation.
Product details >
RGB CHANGER / 3 CHANNEL DIMMER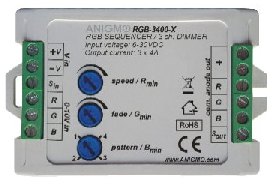 RGB changer is designed for situations, where simple, yet versatile color changing is required without using complex systems. Colors, rotation speed and fade speed can be set over a wide interval, offering limitless options for decorative lighting
Product details >
DMS series FLICKER-FREE LED DIMMER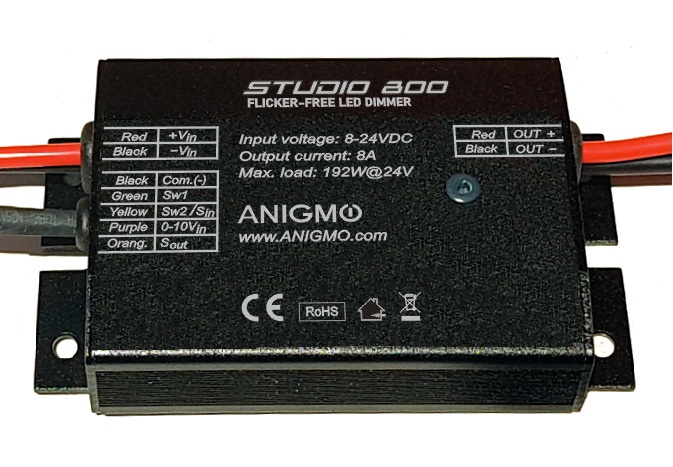 Flicker-free LED dimmer offers a unique solution to the camera banding/flicker problem, caused by LED dimming. Anigmo's proprietary linear dimming method guarantees that no flicker or banding will be introduced on a video or an image, regardless of the LED lamp type, lighting level, or shutter speed.
Product details >