Glass has been a material of choice for artistic expression since the early stages of our civilization. It can be shaped, fused, blown, colored and painted. Because of its qualities, it has become virtually indispensable in daily life.

Its versatility and designs inspired us to use it in yet another way, never used before:

Pure, smooth glass switchplate, without holes or openings. Sky blue, aquamarine green, seductive black or any color you can imagine.

Our Glass Switch Plates are artistically crafted with overtones of elegance and luxury. They can come in many shapes and size not only the usual square one.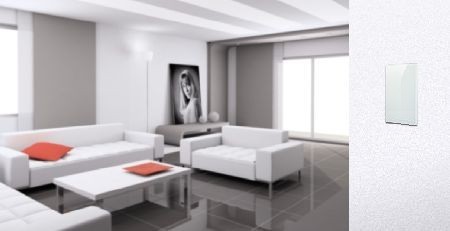 STANDARD GLASS SWITCH PLATES