Anigmo at light+building in March 2016
20-02-2016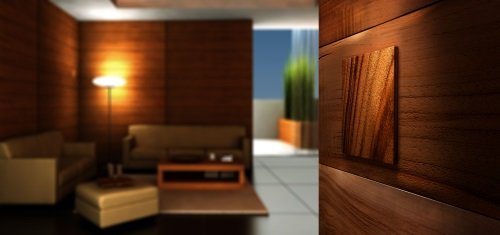 We received national innovation rewards and EU grants. Our products can replace any switch or button to control devices such as: line voltage (230V) lights, low voltage lights, LCD, blinds, doors, door bells, collaborate with home automation systems, etc. and we can also detect direction of the movement.
Our technology detects the hand through various materials at 10cm range or more and allows completely new, sophisticated, Touchless control. Variety design options for electronics and cover plates (stone, wood, rubber, glass, mirror ceramic, plastic, etc.) can be used to match users interior design. Our products are CE marked, have some other Certificates and hold patents: US 6.750.564, CA2.372.487, EP 1.210.771, JP 2001574982; US 7.531.921, EP 2.038.906; 20090284182,etc.
We are on the market since 2010 and work from Ljubljana, Slovenia, EU. Some of our customers are well known electronics designers, integrators, architects and other professionals and traders around the globe. We sell all products through distribution network and our online shop. We encourage electronic designers, architects, interior designers and other professionals to contact us when they are planning a project so that we can together design the electronics and/or perfect plates to fit customers needs.
We kindly invite you to our stand 11.1A08 or send us an email for a meeting or ask for additional information.
You can receive 35% discount for Anigmo Touchless Switch (German or British standard) with white glass plate, delivered at the fair. Please send us email for details at info@anigmo.com. This offer is valid only for a limited number of switches on the first-come-first served basis, delivery at the fair and valid until 18. Mar, 2016.