Anigmo Touchless Elevator buttons
Anigmo Touchless Elevator buttons are designed as a direct replacement for mechanical buttons. They look and feel like regular mechanical elevator buttons. Because they implement the same proprietary sensing technology as the rest of Anigmo touchless products they need no openings or lenses to operate. In addition, the front plate is made from solid stainless steel, making them robust and resistant to wear and tear. This also enables adding clearly visible symbols to the front of the button, either engraved or backlit.

Anigmo Touchless Elevator buttons use patent-pending capacitive sensing technology and are completely unaffected by ambient light or reflective surface, which can false-trigger optical (IR) sensors. They are also unaffected by the object color, which gives inconsistent triggering with IR (such as black gloves).

All Anigmo touchless sensors, including the one implemented in Anigmo Touchless Elevator buttons, are tuned to human body density. This eliminates false triggers by insects, flying debris, or other objects, that may land near or on the button.
Anigmo Touchless Elevator buttons are also a
great way to prevent the spread of infectious diseases.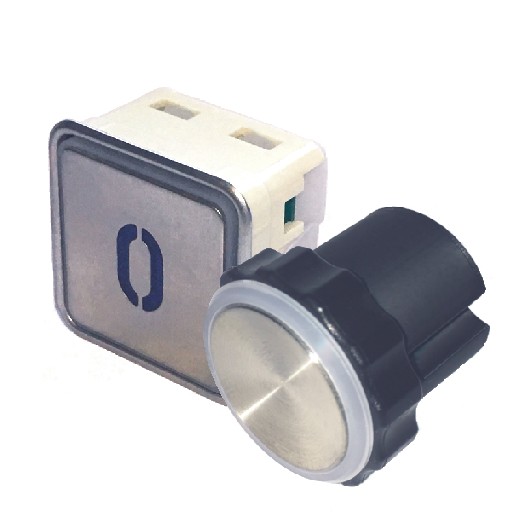 Mechanical backup/safety
In addition to touchless operation, some Anigmo Touchless Elevator buttons offer a fallback to mechanical operation if needed. By disabling the electronics inside of the button, it can operate as a regular mechanical button. It is important to emphasize, that this is not an emulation of mechanical operation by "mimicking" keypresses via the internal relay. When in mechanical mode, the user actually presses the mechanical push button. The signal wires of the button are directly connected to a mechanical button inside. In this mode, there is no electrical or mechanical difference between Anigmo Touchless button and a mechanical button, the electronics is completely disabled and inactive.

In the case of multiple Anigmo Touchless Elevator buttons with mechanical backups, they can all be deactivated with a single operation. No need for complex wiring. In case of emergency (such as fire or dense smoke), a single switch turns all touchless buttons into standard, mechanical buttons.

In case of power failure, the button automatically falls back to mechanical operation.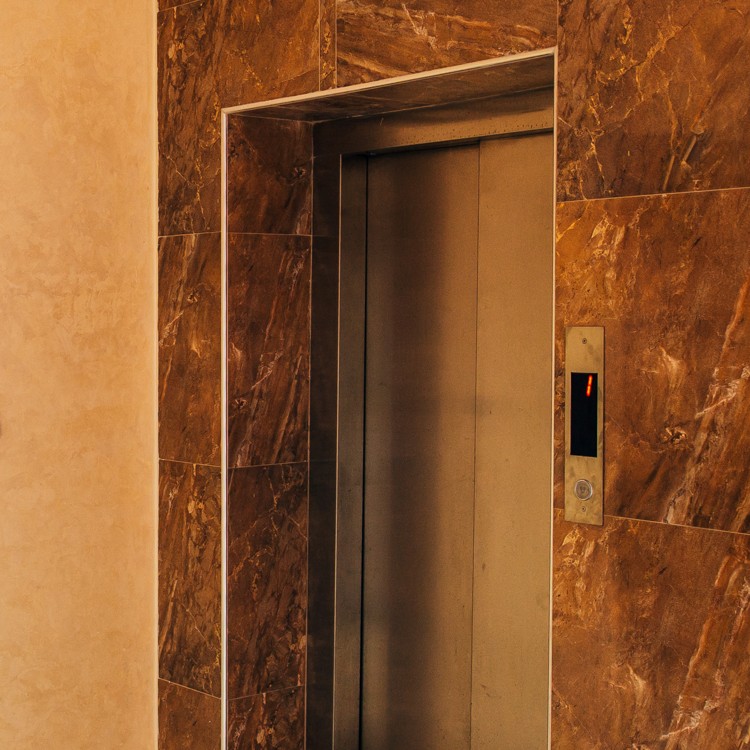 Customization
All Anigmo Touchless Elevator buttons feature LED backlighting in various standard colors. Some versions can include backlit or engraved symbols such as numbers, letters, and glyphs to indicate button function. At the moment we offer two buttons with different dimensions but will add more button sizes and shapes in the future.
Retrofitting
Dimensions of Anigmo Touchless Elevator buttons (current and in the future) are chosen to fit into an existing installation. They are intended to replace specific mechanical buttons with touchless alternatives while preserving all advantages of mechanical elevator buttons (looks, durability, anti-vandalism, mechanical operation, user familiarity, etc).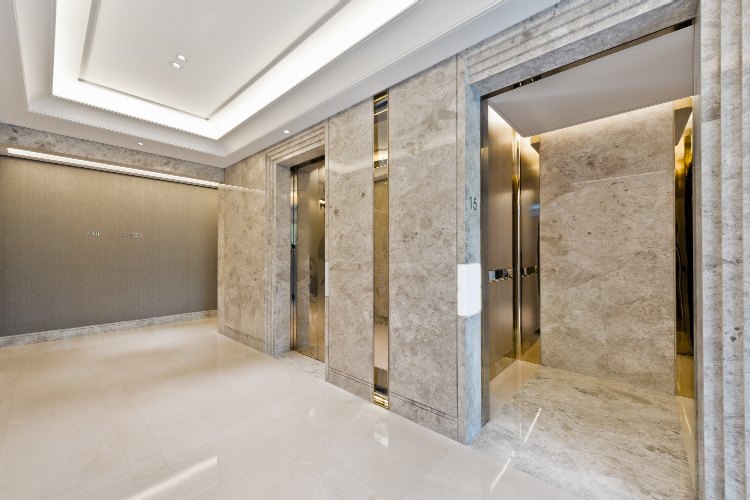 Future proof your elevators
The recent Covid outbreak highlighted the need for hygiene and exposed commonly touched public surfaces (such as elevator buttons) as a vector for disease spread. Many diseases have been transmitted in the past this way, from the common cold to the flu. While these diseases are not as deadly, they sure are annoying. A simple replacement of elevator buttons with touchless models can limit the spread of any disease, now and in the future. Even if some people will continue to touch elevator buttons, others will have a simple option not to. The future is touchless.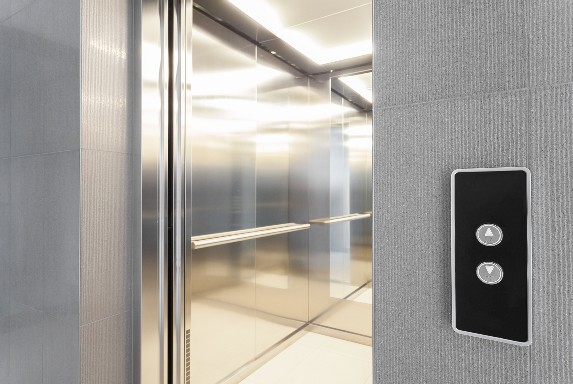 Advantages over competing technologies
Buttons can be replaced by other motion sensing technologies such as infrared (IR) sensors or microwave sensors. The range of IR sensors depends on the producers and ambient light, which makes it hard for the user to determine the range and does not allow consistency in operation. It can be affected by gloves, reflective surfaces, or ambient light. Some elevator manufacturers have already implemented proximity sensors based on capacitance technology, but they have impractically short range, compared to Anigmo Touchless Elevator buttons. Using mobile apps to operate a lift is slow and impractical. It is impossible to do it when your hands are full. Voice activation controls are suitable for home automation, but not for public spaces.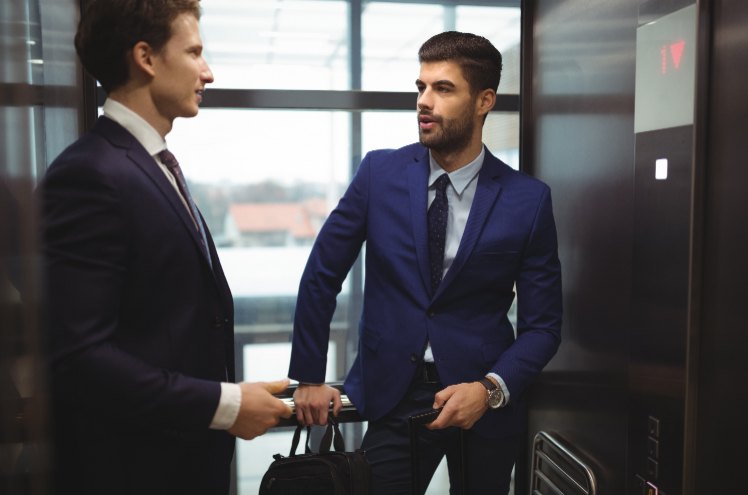 Quick solutions
Is there a lift (elevator) in your building?
replace lift (elevator) controls with touchless lift buttons
More options
Are you a lift manufacturer or installer?
we can develop sensors according to your needs and specifications