Prevent the spread of infectious diseases in retirement homes with touchless switches
How to transform old people's homes and nursing homes to reduce the risk of spreading viruses? The design of elder care facilities will need to change considerably. The elderly are the main risk group, so the managers of elder care facilities need to take extra precautions to prevent any future outbreak by adopting changes in building design to provide a safe and secure environment for their residents and employees.

Diseases can spread through small droplets expelled by coughing, sneezing or speaking. They do not travel far before sinking to the ground. But a virus can survive on a surface for up to several days. When you touch infected surfaces and then your face you likely catch the disease. Many solutions have proved to effectively prevent the spread of germs through surface contamination. Cleaning and disinfecting works well in certain areas, but door handles are touched too often by too many people and buttons, switches and remote controls were simply not designed with cleaning in mind. Sanitising touch-points is also labour intensive.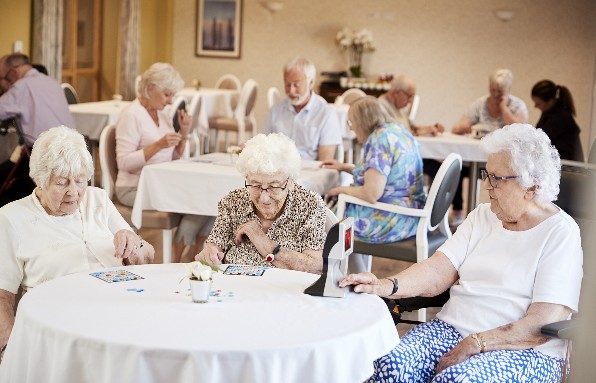 A better way to maintain hygiene in an old age facility is to avoid touching altogether. No-contact and low-contact solutions make it easier to provide safety. The most common non-touch products are motion sensors based on infrared (IR) technology. They are widely used in lavatories (washrooms) to wave activate lights, taps, soap dispensers, hand dryers and toilet flushes; and in hallways to automate turning on lights and opening doors. But IR sensors cannot replace switches and buttons for more precise contactless commands such as turning off or adjusting something. The range of IR sensors depends on the ambient light, which makes it hard for the user to determine the range and does not allow consistency in operation. The range of microwave sensors is affected by metal objects. These sensors can be activated unintentionally, especially when more sensors need to be placed close to each other. Voice activated controls are very expensive and not suitable for senior care facilities.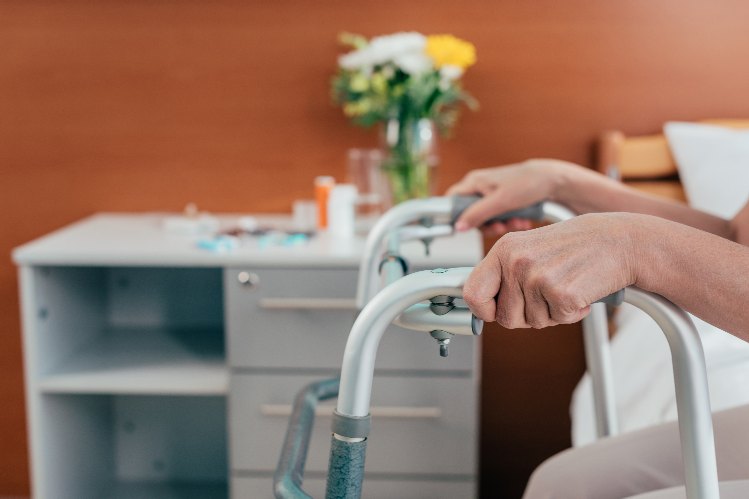 Anigmo proximity sensors based on capacitive technology are ideal replacements for buttons and switches from common areas to residents' rooms. Their front panels can be completely flat with no cracks where dirt and germs could accumulate and are easy to clean. They can be triggered by moving within the range your hand, elbow, foot or any other part of the body. Wallbox mounted products have a range of 5-7cm (2-3 inches) and our special long-range sensors as much as 30cm (12 inches), providing true touchless control. They are the best way to protect your residents' health. Anigmo sensors can detect the direction of hand gestures and thus accept complex commands such lowering blinds and stopping the motion before the end position, dimming the lights or controlling a building automation system. Anigmo 4-way sensor offers the best solution, if you need to install several command sensors next to each other. It will correctly conclude, what the user wanted to activate and it will give a visual feedback. This is impossible to achieve with IR or other sensors.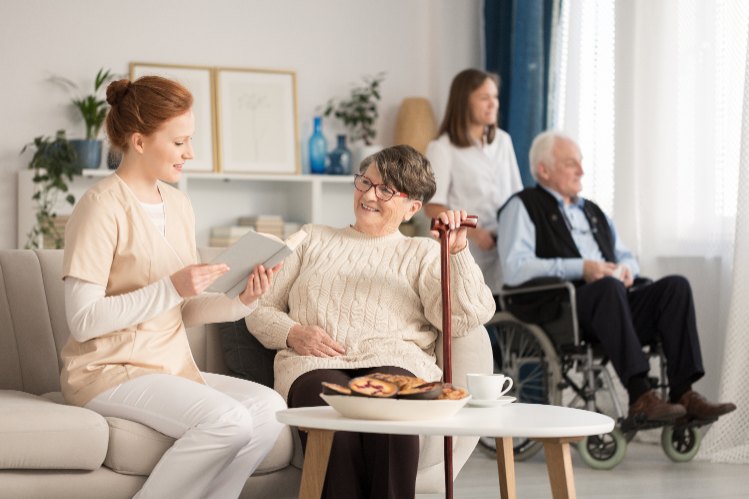 If you operate old age homes, request that Anigmo products are included in the renovation or refurbishment.
Anigmo has been a technology leader in touch-free controls for 20 years. You can search for products in our online shop. They meet high industry standards.
if you have a large project, contact us on info@anigmo.com
You can also visit our online shop